yamaha + ecal design music player reinterpretations
On the occasion of Milan Design Week 2022, Yamaha Design Lab has collaborated with world-renowned ECAL, University of Art and Design Lausanne, to present a collaborative exhibit that reimagines music players and their accessories. Dubbed 'Yamaha Sound Machines', the display is composed of six product prototypes that explore the world of music through the use of new technologies and trends, such as AI and ASMR, to propose novel listening experiences.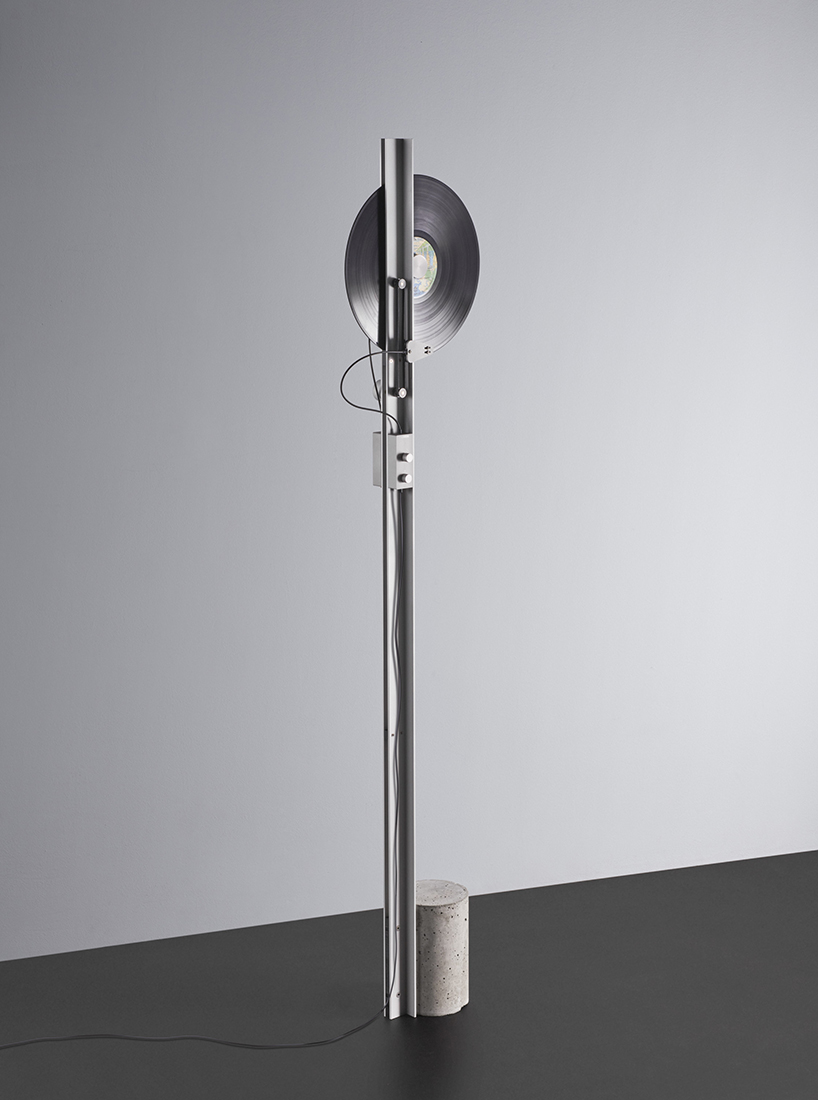 'Vertical Player' designed by Jonas Villiger
all images courtesy of Yamaha Design Lab
'The way that we listen to and enjoy music has evolved over time, with more diversity now than ever before. The COVID-19 pandemic has also drastically altered our values and lifestyles, and the rate at which things change is expected to accelerate even further.' shares Yamaha Design Laboratory. In this context, the team decided to conduct a workshop in collaboration with ECAL Master Product Design students to consider how music listening might evolve in coming generations. Under the guidance of Yamaha designers and ECAL Professor Camille Blin, students at the university tackled the issue and finalized a total of six product prototypes and accessory devices that are not only visually appealing but also introduce fresh, innovative ways of experiencing music.
'Vertical Player' by Jonas Villiger offers an unexpected experience to listeners by displaying the spinning of a vinyl record vertically on a pedestal. 'Spezi' by Silvio Rebholz is a home speaker that allows for a smoother transition between the different music players commonly used at home. 'Bandmait' by Charlotta Åman, is a music player that offers a new way for musicians to practice their instruments with the help of artificial intelligence. Ka Yin Cheung has designed a series of ASMR instruments providing relaxing, sedative sensations. 'Sound Frame' designed by Jisan Chung is a speaker that allows you to listen to your favorite music using beloved objects as a trigger. Last but not least, 'Stagespeaker' by Till Ronacher addresses the growing demand for home live stream concerts using a combination of sound and light to mimic a real concert environment.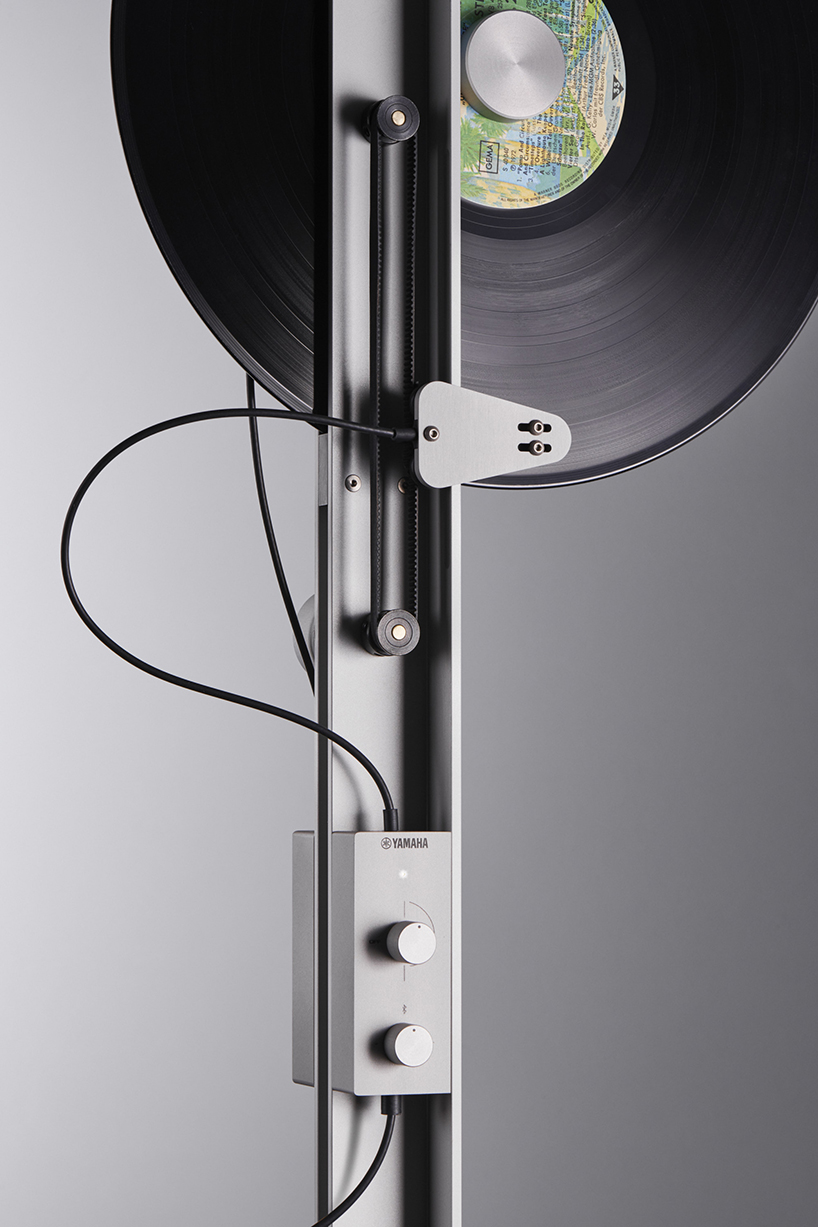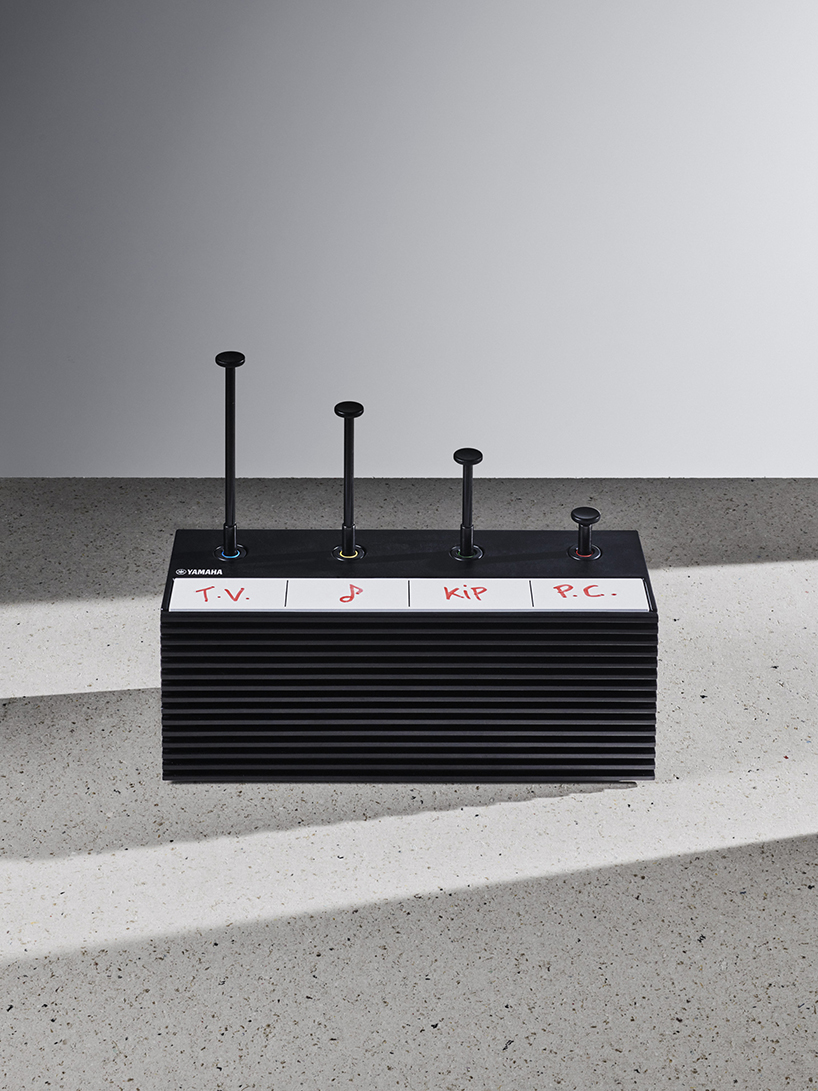 'Spezi' designed by Silvio Rebholz