Waves of up to five metres have battered the NSW coastline again on Monday, with authorities fearing it could lead to further coastal erosion. 
The Bureau of Meteorology (BOM) asked people to stay away from beaches, issuing a hazardous surf warning about 6am stretching from Byron in the state's north to Eden in the south. 
It advised people to stay out of the water and avoid walking near surf-exposed areas.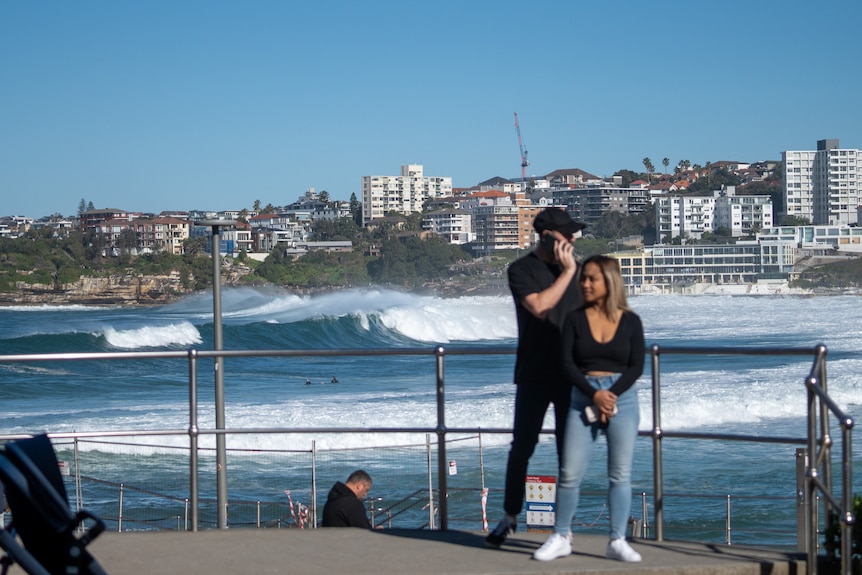 The BOM's Gabrielle Woodhouse said the big swells had been whipped up by winds generated by a low-pressure system moving across the Tasman Sea.
"These waves have a lot of power behind them," she said.
Ms Woodhouse expected hazardous surf conditions to persist for the next few days.
"We could even see a second pulse of more powerful swells develop on Wednesday and Thursday," she said.
"But it's unlikely they will be as high as what we're seeing today."
Surfers have been spotted taking the risk, including several daredevils on the northern beaches at North Narrabeen, using jet skis to reach mammoth waves. 
The news is a worry for Byron Bay, Wamberal, Stockton and Collaroy residents — where coastal erosion has impacted properties in recent years. 
On Sunday, beaches including Bondi, Coogee and Maroubra were closed by lifeguards. 
Loading
Posted , updated