New South Wales' top water cop says the days of the state being the "wild west" with unlawful water use are over.
Grant Barnes was appointed to head up the Natural Resources Access Regulator (NRAR) four years ago.
It was formed after a 2017 Four Corners program aired allegations of widespread non-compliance with NSW water laws.
Wild wild west
When he arrived in Australia from New Zealand, NRAR's chief regulatory officer found the state was akin to the "wild west". 
"In the north, south, east, and west [NSW], in unregulated and regulated rivers — groundwater, surface water, any crop type — we found non-compliance pervasive," Mr Barnes said.
"If you run a jurisdiction where there's no consequence, it's natural that people would take a chance.
An inquiry called days after the Four Corners story reported back six weeks later, finding compliance and enforcement by WaterNSW and DPI–Water to be "ineffectual and required significant and urgent improvement." 
Mr Barnes says those days were well past and attributed a big increase in water licence compliance in the past four years to NRAR's independence from the government.
"There's no mechanism by which a water user can now go to politicians and say, 'We want certain outcomes here,'" he said.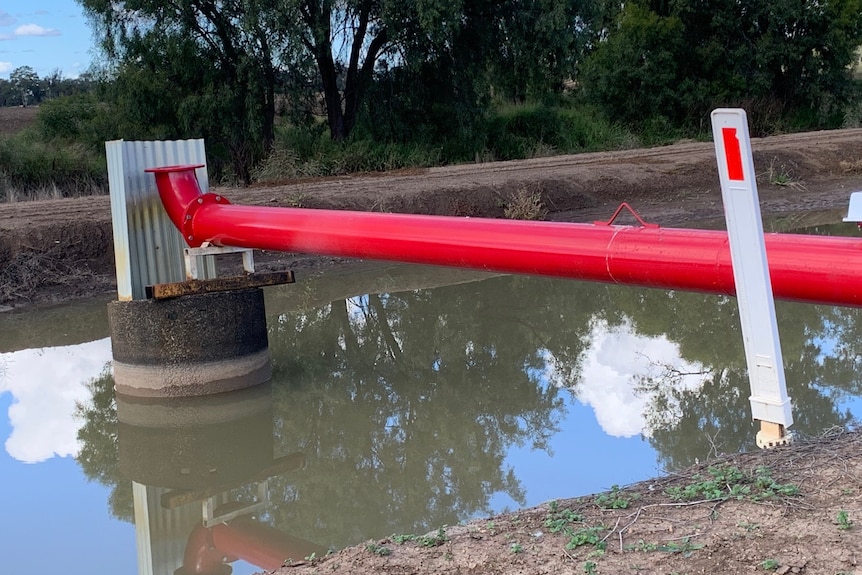 The NRAR says it has undertaken 34 prosecutions since April 2018.
There have been 23 convictions and fines totalling $1,170,550. Two matters were unsuccessful, two were withdrawn, and one was withdrawn and dealt with through an enforceable undertaking.
Thirteen matters, including two appeals, are currently before the court.
The value of technology
Technology is helping boost compliance, with the regulator's staff able to access a wide range of information from airborne technology, specifically satellites, drones, and planes.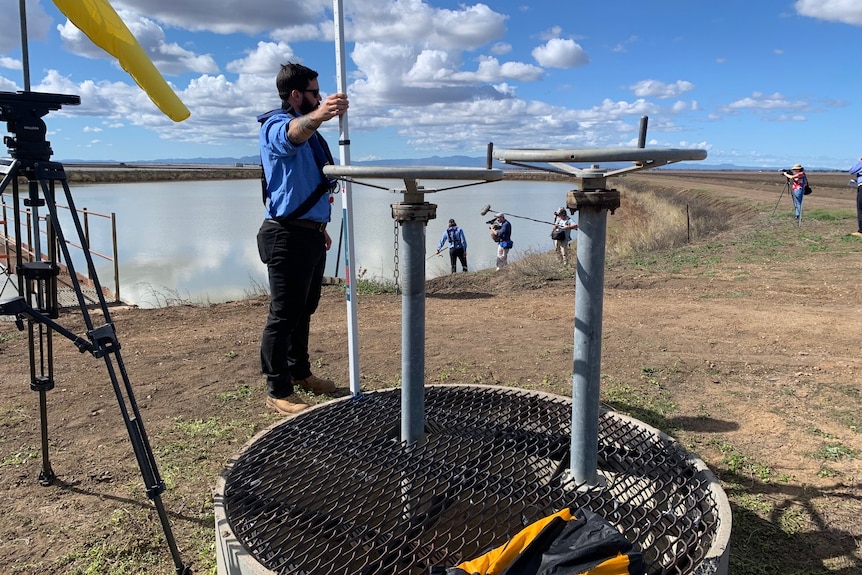 Compliance officers and investigators can compare information in a farmer's water account with their water licence conditions and images from satellites, drones and laser surveys taken from planes.
 "We've closed the loop on that, and that was quite a eureka moment for us about 12 months ago," Mr Barnes said.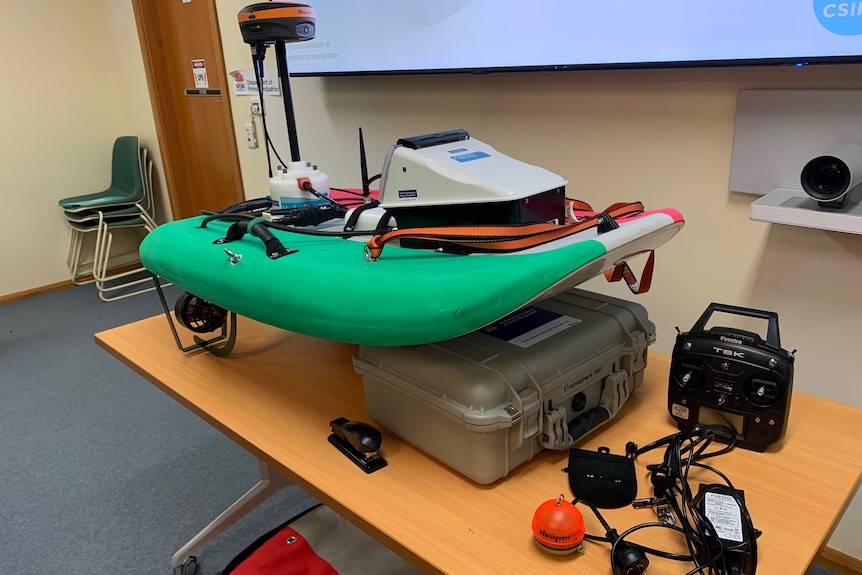 Database and spatial analysts can track the flow, use and storage of water, the movement of soil, and even if crops are growing when available information says they shouldn't be.
"We can very easily and quickly detect if someone has been filling a dam at a time when they're not supposed to. We can also monitor direct water application to crops and use a similar technique to find crop fields that have been applying water when they don't have a water order in place," said NRAR spatial information and modelling specialist, Dr Ivars Reinfelds.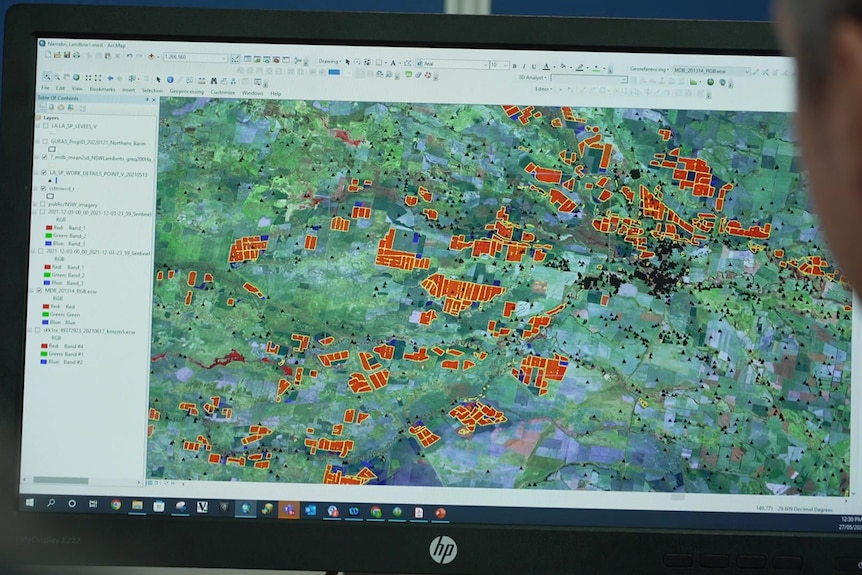 With satellites now providing images on a daily, not monthly basis, comparisons are more easily made.
Clouds have long been the enemy of water detectives, but satellite technology has advanced so there are now very few blind spots.
NRAR's ground staff need technology that is easy to use, which is where drones have proved invaluable in the collection of evidence that will stand up in court.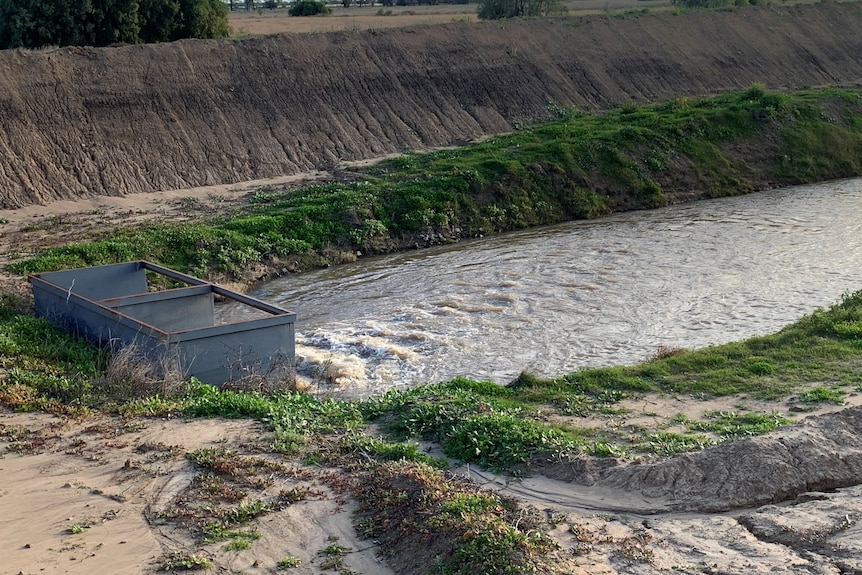 "When you fly a drone, you can record in photographs or video what you've looked at, and that stays on file, and you get really good visuals of that whole entire feature," said NRAR investigator Alex Bowlay.
Investigators are also using depth sounders, traditionally used in the fishing industry, to calculate water volumes in dams.
When that information is cross referenced with laser surveys of land features, Dr Reinfelds and his team can produce 3D images of a dam to see if has been deepened without approval.
Grant Barnes says those taking water they're not entitled to are not committing a victimless crime.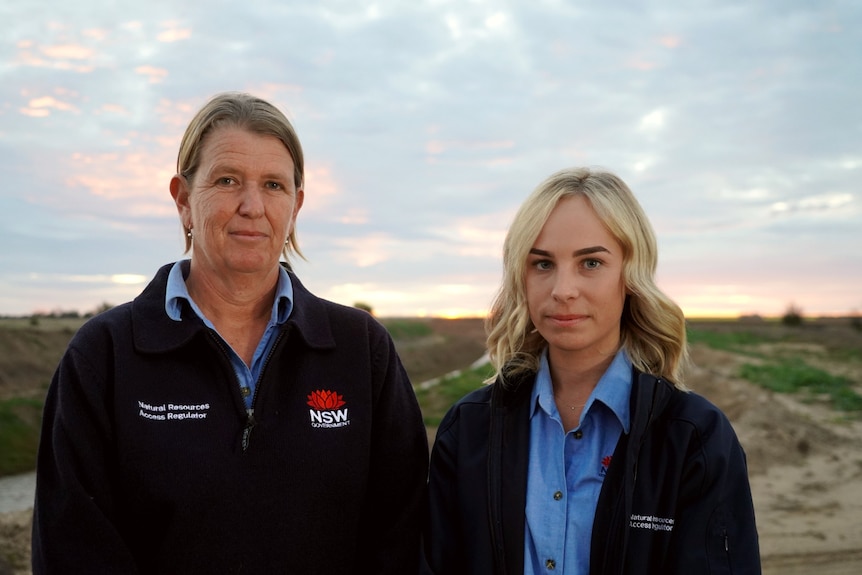 "When you're taking water that is not yours, you're taking it from fellow farmers, you're taking it from the environment, and you're also taking it from local communities, and that's why we're here to reaffirm that fairness for all, and to remove that profit from criminal behaviour," Mr Barnes said.
With compliance up around the state he predicts the river systems in the Murray Darling Basin will be more robust when the next dry hits.
Wee Waa based irrigator David Phelps welcomed the creation of NRAR, and doesn't mind too much the regular visits from field officers checking his meters and pumps are up to code, and his water take aligns with his annual allocation.
"Our water group in the Namoi valley has been lobbying for this going back as early as 2012, four or five years before the [Four Corners] story was done, so yeah we're glad to see it," Mr Phelps said.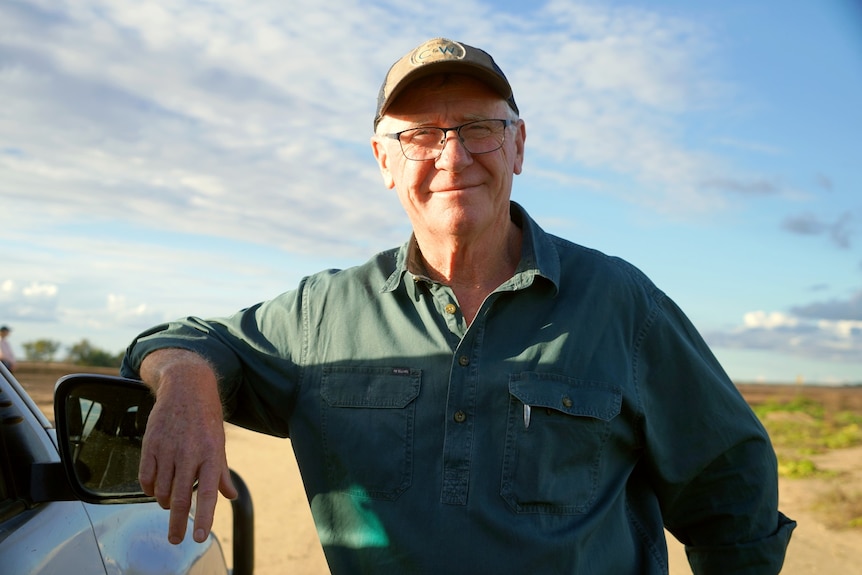 Watch this story on ABC TV's Landline at 12:30pm on Sunday, or on ABC iview.
Posted , updated