An 11-year-old girl is in hospital after she was allegedly
stabbed
during an armed robbery carried out by other children at a
Melbourne
shopping centre.
The girl was in Gallery Lane at Bayside Centre in Frankston about 12.15am on Thursday when she was allegedly approached by a 14-year-old boy, a 12-year-old girl and an 11-year-old girl.
Police said the group demanded the girl hand over her phone and other possessions before stabbing her several times with a sharp object.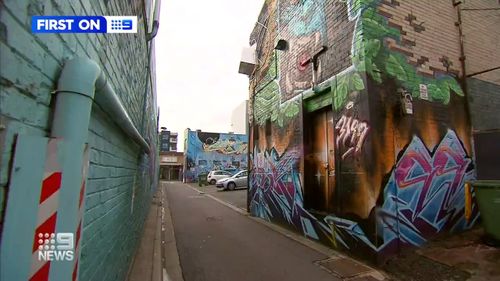 The girl was allegedly stabbed in the back, repeatedly kicked, spat on and racially vilified as her attackers used an iPhone torch to illuminate the laneway.
Graphic vision of the attack, seen by 9News, has been circulating on social media.
Transit police officers responded to the incident and arrested the children.
The Port Melbourne girl was taken to hospital with non-life-threatening injuries.
Police have since charged a 14-year-old Frankston boy and a 12-year-old Highett girl with armed robbery and assault.
The pair have been bailed to appear at a children's court at a later date.
An 11-year-old Carlton girl was released pending summons.
Local trader Tony Cimorelli said the incident was "unbelievable".
"It's disgusting, it really is disgusting when you know an eleven-year-old gets stabbed," he said.