A dam in the Adelaide Hills town of Echunga has been declared safe, and locals are returning home a day after they were evacuated due to a flood risk.
Key points:
The SES warned yesterday that a dam near Echunga could fail and flood the town
Pumps have reduced the level of water in the dam
An emergency warning for the town has been lifted
The State Emergency Service (SES) has removed the emergency warning for flooding in the town after water in the dam, about 500 metres upstream from Echunga, was drained to a "safe" level.
That emergency warning was issued yesterday morning after a wall in a dam upstream of the town slipped on Tuesday and was threatening to fail.
In a statement issued at 1pm today, the SES said engineers had completed a "comprehensive inspection of the site" this morning and declared it safe.
SES incident controller Craig Brassington said pumping had lowered the level of water in the dam.
"Where we had a safe measure of 2 metres, we've actually lowered it down to 3 metres, so it's well below into the real safe area of the dam," he said.
"For the town it means everybody is back into their houses, all the roads have now opened back up, so it's back to normality for them."
The SES estimated the dam held between 10 to 14 megalitres of water, equivalent to about five Olympic-sized swimming pools.
"We've probably taken out at least 50, 60 per cent of the water that's in that dam," he said.
Mr Brassington said the incident was caused by rains making the ground soft.
"So, it's just got to a point where it normally has a spillway on the side, which will allow excess out, but it didn't, so it almost overtopped the dam," he said.
He said the dam was "almost ready to give way" and the town of Echunga was "lucky".
"I think if we left it for longer — I'm talking about a week or so after rain — we could have had a bigger problem," he said.
Mr Brassington said the SES have handed control of the dam back to the owner, who he said had been "very proactive" and "cooperative".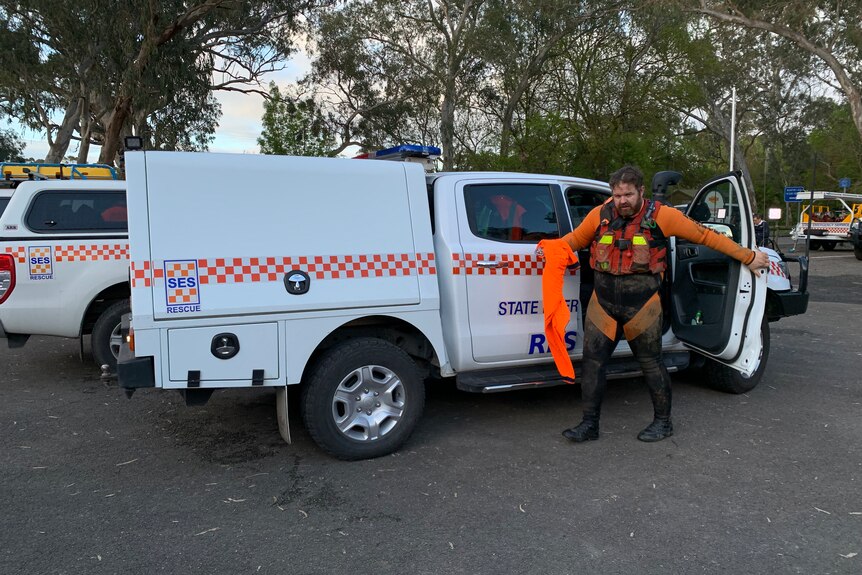 Some residents decided to stay
About 40 people evacuated their homes yesterday as a result of the warning, after the SES identified 80 homes that were potentially at risk.
Not all residents decided to heed the warning though.
One was Brett Camac, who decided to stay in his home near the dam overnight.
"It's my home and I'm going to try and protect it as best I can and, even though I'm in the main street and very close to the creek, I was fairly confident that I could barricade it enough," he said.
"It wasn't going to stop the water but it could protect it as much as I can because it is my livelihood.
"I do have my wife and my two young children and animals and it's not something where I'm going to be able to jump in a hotel and go, so I wanted to sit there and protect it as much as possible."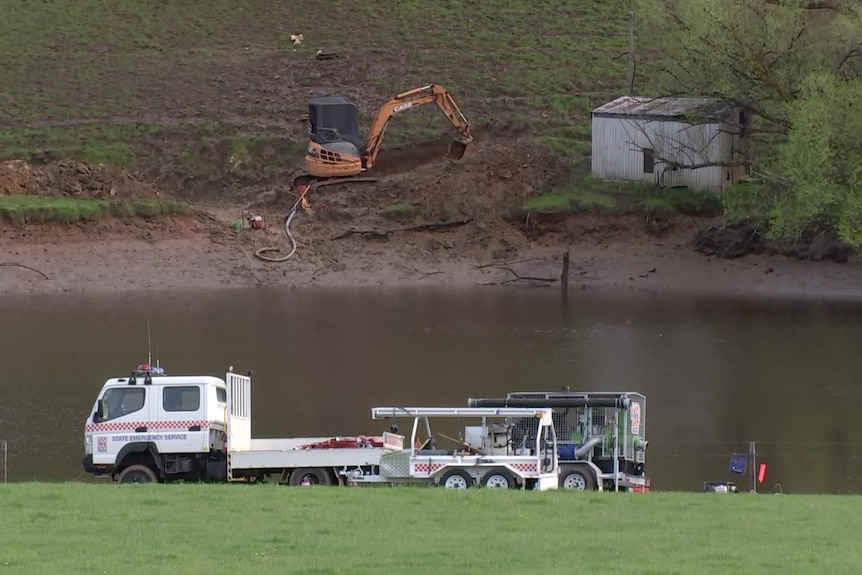 Steve Jones also decided to stay.
"I was determined to stay here and whatever water hopefully would be pumped back out," he said.
"When I heard it could be a metre of water, I thought it could smash my windows in.
"[After] many years of collecting stuff, well I'm not going to let Mother Nature take that away from me."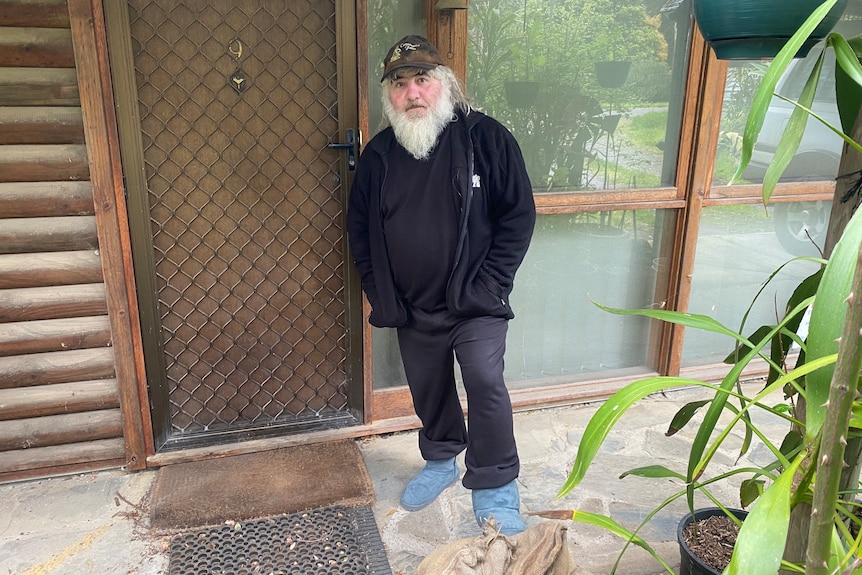 Relief that dam did not fail
The dam is located on farming land east of the town centre, between Marianna Street and Church Hill Road.
Steep hills on the property made it difficult to get a large pump near the dam but a fourth pump was added to the effort yesterday afternoon.
The dam previously contained about 10 megalitres of water and could flood the area with ankle-deep water.
As an employee at one of the only shops to remain open in Echunga, Lorna Silsbury has kept the town's elderly residents updated on the status of the dam.
"It's been very stressful," Ms Silsbury said.
"I think we're all starting to breathe a big sigh of relief that it's finally under control.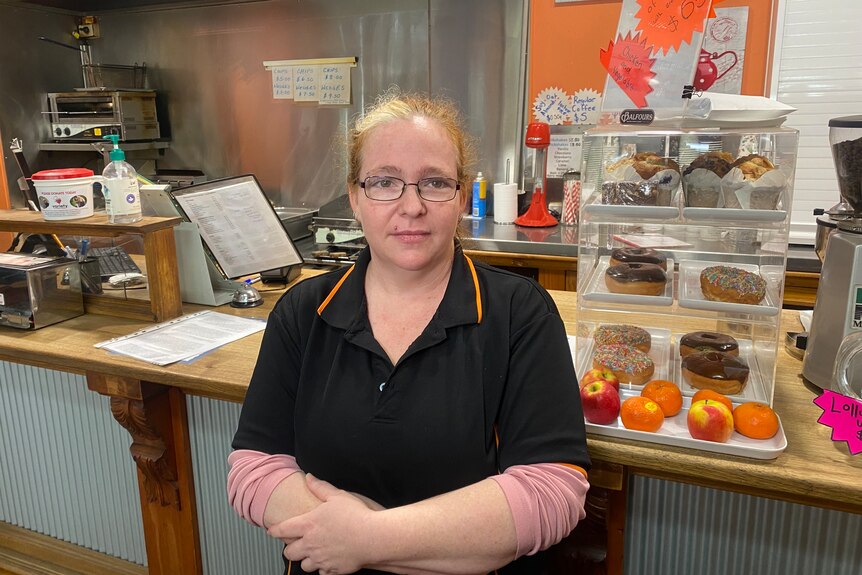 "Quite of lot [of people have been] coming in asking, 'Are the roads open? Can I get through?' All sorts of things.
"We've actually had a couple of phone calls asking if we can tell CFS to get helicopters in — which seems really quite funny.
"A lot of people come in to touch base and check if we are OK. It's a good community."
The largest firefighting aircraft would have had to scoop out the dam 10,000 times to empty it.